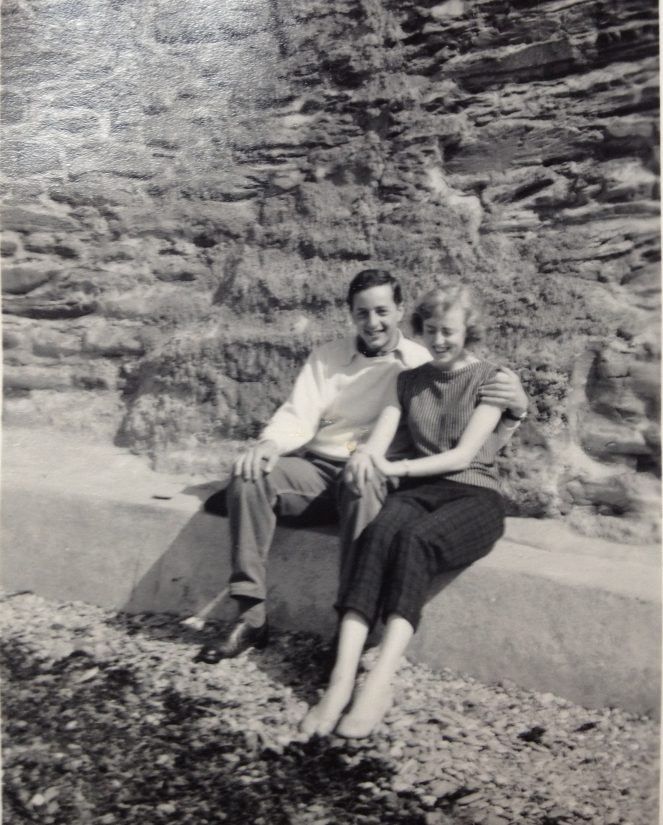 Last night we celebrated the life of my father, Brian Barder, who died on 19 September. I can't tell you how much I'm going to miss him. I'm going to miss his optimism about humanity and progress. I'm going to miss his mischievous independence and scepticism of authority. I'm going to miss his relentless determination to roll up his sleeves and get things done. I'm going to miss his passion for making the world a better place. I'm going to miss the way he overcame natural shyness to be good company. I'm going to miss his lust for life. I'm going to miss his love for me, for my mother and my sisters and nieces, and the heart of a loving family.
But I am so grateful for a life well lived. As I inadequately tried to say at last night's celebration, the way my father lived his life helped me, and I think many others, answer that age-old question: how should we live?
It is typical of him that he bequeathed his body to medical science.  He believed in science and progress, and despised ritual and religion.  Most of all, he wanted to take every possible opportunity – even his own death – to make whatever contribution he could to humanity.
His working life was devoted to public service. His career was book-ended by two great foreign policy disasters: Suez and Iraq. As a student at Cambridge he publicly opposed the government's adventurism in Suez, including as a signatory to a letter prominently published in the newspapers. He subsequently feared that this might count against him when he applied to join the civil service (fortunately Whitehall either failed to make the connection or turned a blind eye). Long after his retirement, he marched against the Iraq war – I was proud to march alongside him. But in between, when he was a civil servant, he was meticulous about maintaining a discrete public silence, while speaking truth to power within government. (In retirement he again took maximum advantage of his freedom to write to the newspapers about the issues of the day, and also became a prolific and successful blogger.)
In between the debacles of Suez and Iraq, my father saw – and promoted – the opportunity for Britain to play a positive role in the world. It was to this that he devoted his working life.  Much of the early part of his career was occupied in various ways with trying to make a success of independence for former British colonies – first  in the Colonial office, then at the United Nations and in the Foreign and Commonwealth Office. One of his first jobs was dealing with the Biafra war; years later I remember him coming home late and leaving home early each morning as he worked round the clock for peaceful independence for Namibia and Zimbabwe. As British Ambassador to Ethiopia during the 1980s famine helped organise the air lift which transported food around the country, so saving tens of thousands of lives. As a diplomat in the Soviet Union, Ethiopia and Poland he saw first hand the oppression caused by authoritarian communism, and sought quietly but firmly to strengthen the hand of reformers and democrats.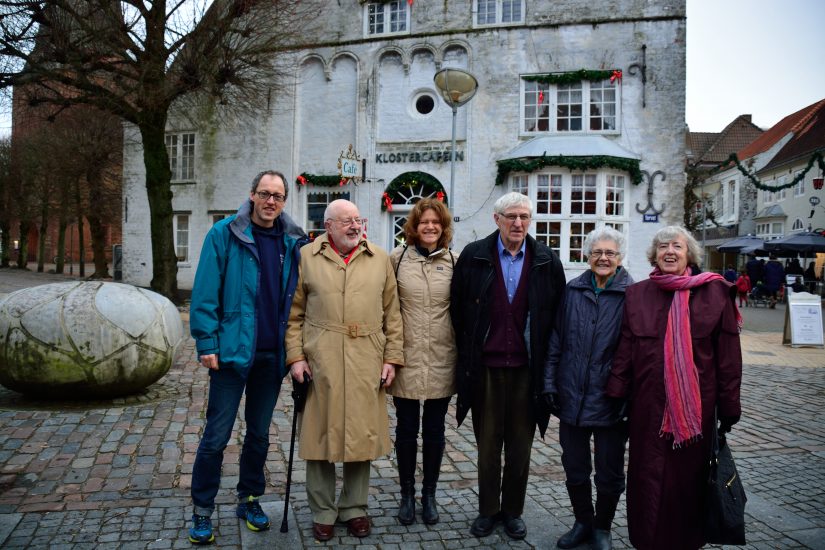 His foreign office despatch on leaving his last post in Africa, in 1991, was entitled "Does Africa Matter?".  It was an accurate forecast of the problems that would be caused by Britain's dilution of diplomatic effort across Africa, and a plea for greater diplomatic and development engagement across the continent.  His views, which are now conventional wisdom, were then so controversial that the foreign office limited its internal circulation. It is typical of my father that he was (a) right; (b) ahead of his time; and (c) willing to say, privately within government, exactly what he believed.
His telegrams became known throughout the foreign office, and elsewhere in Whitehall, as "Barder-grams", renowned for being lengthy, tightly-argued and challenging.  Most of them had benefited from a good edit and the contribution of additional balance and detail by my mother, Jane Barder, whose partnership extended invisibly well beyond the home into his professional and diplomatic life.  
On his retirement from the diplomatic service, my father did not look for a lucrative company directorship available to former ambassadors and Knights. Instead he campaigned tirelessly for civil liberties, freedom and for equality.  He served as a member of the the Special Immigration Appeals Commission, and then resigned when the then Labour government tried to use it imprison people without trial. He set out his reasons at length in the London Review of Books. (The Supreme Court eventually ruled that the Government had indeed overstepped its powers.)  
He also fought a long battle to get rid of indeterminate sentences – introduced in 2005 and eventually abolished, in part as a result of his efforts, in 2012. He worked with the families of people imprisoned under this Kafka-esque law, and wrote and spoke about the issue publicly to put pressure on the government, while behind the scenes collaborating with reform-minded government ministers and officials.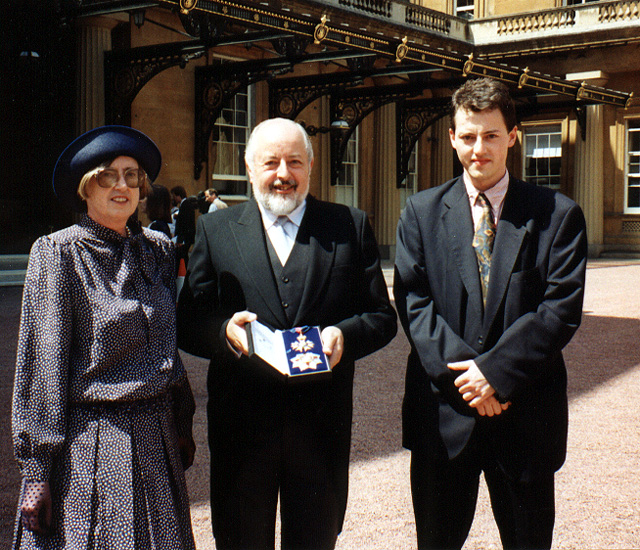 His lively blog became a platform for his ideas – and for energetic (but always courteous) debate, enabling him to reach his international audience, and also overcoming the handicap of growing deafness which made it increasingly difficult for him to engage in person with large groups of people.  He loved to write, and he understood the power of simple, clear language. And when he decided to write a book it was typical of him that it was not about him but about the art of diplomacy, intended, as always, to help others.  
His proficiency with technology – which he maintained right up to his death at the age of 83 – meant that he was much in demand helping his friends with their computers. Typically, he was always generous with his time to help them.
Alongside his lifelong engagement in public affairs, my father had time for what Denis Healey once called a 'hinterland'. He loved classical music and jazz, literature, cinema theatre, good food and wine. He travelled extensively, and he maintained friendships with friends and former colleagues all around the world. He even managed to run the Abingdon marathon in 4 hours, more than forty years ago, long before the boom in marathon running. And while he was British Ambassador in Ethiopia he pulled on his running shoes again to take part in the "Run the World" fundraiser for the famine there.
My father's determination to make a contribution to improving the lives of others never spilled over into any kind of puritanism. He combined altruism and hedonism in an unusual, and inspiring way.
Above all, my father was a loving husband, father and grandfather. His 59-year marriage to my mother, Jane, began as a romance between two Labour Party activists, and lasted as a loving partnership of equals. As a parent his love for his three children (my sisters Virginia and Louise, and me), grandchildren (Lily and Florence), and our partners (including my partner Grethe) was unconditional and while often unspoken was never repressed. There was nothing he liked more than having the family together for Sunday lunch – ideally in a pub with real ale and a full roast, and a lively debate about current affairs. We will go on debating without him, and we will always miss him.
(See also his obituary in the Guardian.)
Brian Barder, born 20 June 1934; died 19 September 2017
The post Brian Barder 1934-2017 – A life well lived appeared first on Owen abroad.