My name is Hasini and I'm a DWP Digital Data Scientist in the Sheffield Hub, where I've been working for about a year. I help extract insights from data to improve our users' experience of our services, and inform senior leaders' decision-making.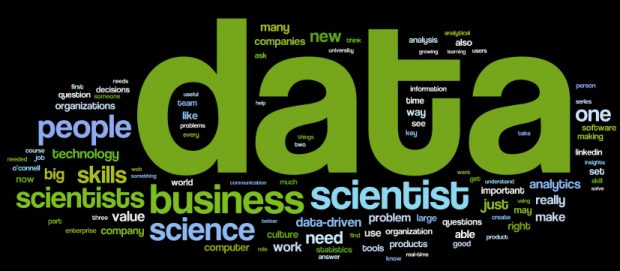 I graduated with an MSci in Physics and Astrophysics about a year before joining DWP Digital. During my degree, I used a few of the programming languages that we use here (such as R and Python). As astrophysics mainly involves playing around with data, it gave me a good background in data analysis, which has been helpful. Despite that, it has been quite a steep learning curve as I build my experience in data science.
Data Science in the DWP
In data science, we have an analytical platform where we have access to some open source tools and packages. We mainly use R and Python to do the vast majority of our work.
The work I'm involved in is providing pieces of analysis or products that address certain business problems. This may involve some combination of soft skills such as speaking to customers and conducting user research to isolate user need and technical skills. These include engineering meaningful variables; creating descriptive statistics; using machine learning techniques; building predictive and descriptive models; and developing quick prototypes.
The main purpose of this is to improve the quality of the services we deliver. For example, I've been involved in projects where we helped identify pressure points in the customer journey, or developed a product that helped work coaches tailor their advice to claimants. We also act as a test bed for deploying some open source tools to the analytical community in the department as a whole. So, we also play a large role in introducing analysts to new tools and techniques.
How my work can help our customers
One project I particularly enjoyed working on related directly to functions carried out by work coaches in jobcentre. After discussing possible solutions with our customers and conducting user research, we were able to develop a prototype that, if implemented, could help work coaches better tailor the advice they give to customers.
This prototype used the outputs of logistic regression and survival models to create an RShiny application. The project started shortly after I joined the team and the speed of the project meant I had to learn new skills and adapt very quickly. As a result, I learnt RShiny, Git, and Docker on the job. I had a tremendous amount of support from my colleagues, whom I got on well with, which allowed me space to learn and grow.
Working for DWP Digital
I think government is currently a very interesting place to be. Many government departments are modernising and updating their systems, opening up to innovation, embracing new technology and new ways of working. Working here means I get the chance to be part of the changes that are shaping the future of how the government uses technology. Our role is a positive one, we're centred on providing services to the public, and in many ways, we keep society running.
A chance to grow
I've picked up a lot of technical skills, including as soft skills, while working in data science here. For example, I've learnt about agile methodology and how to apply it to a research and development environment. I have also learnt how best to mobilise and motivate teams and also how to engage with customers.
Most importantly, I've learnt to ask questions and challenge decisions. This has helped me understand how decisions are made, while giving me the opportunity to test any underlying assumptions that the decision is associated with. This is a skill I didn't have when I joined the team, but it was fostered in me by a brilliant team who always welcomed a different point of view.
I also have the opportunity to teach others what I've learnt through a code club that I run for analysts. I've been able to show other areas of the department how they could use version control to improve their workflow and have shown my own team how they can use RShiny to visualise data. I also encourage others to share their knowledge and take charge of their learning and development. Being able to facilitate knowledge sharing is a hugely rewarding experience.
Challenges
There are quite a few challenges that come from working with sensitive data. For example, working in a highly-secure environment restricts what we can do with software tools and packages. It can also make it more difficult to obtain data from our various different systems. As we are a research and development team, there's a chance that what we produce may never see the light of day. However, the work that we do helps to show the value of embracing innovative tools and tech. There are many more challenges that we as a team and as a department will face, which I very much look forward to embracing.
DWP Digital are currently recruiting technology specialists. If you're interested in looking into the opportunities available, visit our DWP Digital Careers website and have a look at our LinkedIn page. You can also find out more about what's happening in DWP Digital by subscribing to this blog and following us on Twitter @DWPDigital.