Back at the beginning of January 2017, Pete Sinden joined the Care Quality Commission (CQC) as the new Chief Digital Officer. This was the culmination of a lot of work to be able to articulate the value of a change in approach for CQC's IT, and so began the organisation's digital journey. There have been a few pockets of people in CQC who have been exposed to digital development and or the Government Digital Service (GDS), but largely digital has been for the web team and not many others.
Forward wind a few months
Forward wind a few months and the landscape has changed dramatically.
We have a programme of work agreed until 2020 that underpins the organisation's strategy; a new Director of Digital operations; all aspects of IT brought together under one 'roof'; our initial digital projects lined up and a raft of organisational changes to support the new digital world.
In amongst this though, there has been a key change – our relationship and work with the Department of Health (DH), specifically the Digital team, and GDS.
Key to CQC's change initiative is the understanding of what digital truly means: business led change enabled through IT focussing on user needs and outcomes. This is a fundamental shift in organisational thinking, albeit not a new one in the world of digital development.
What we've learnt through the work done so far is that, bucking the department or Arm's Length Body (ALB) trend of trying to own the problem and solve it yourselves, is really important.
The idea that others have solved some or all of your problem before, and that sharing information and experiences is what helps break down barriers, allows for a better solution to be delivered: reinvention rather than invention can yield better, faster results.
And so I come back to the relationship with the DH Digital team.
We are now trying to working with the team much more and this has seen some really great benefits. Iain and the team are keen to describe the portfolio of work being undertaken across the breadth of DH, including understanding technologies used, business capabilities being supported and where there are opportunities for reuse and sharing.
Data Day 2017
The data sharing day: Data Day 2017, held on November 1st in the Leeds office, really captured the essence of this.
People travelled from across the country to really embrace the culture of digital: sharing information and experiences from across the government estate with the aim of making work easier and ultimately delivering that user benefit.
A number of great speakers were at the day, and some great topics discussed. Overall the benefit for me, was the awareness of what other teams and departments are working on and the ability to forge new networks with colleagues with the express aim of sharing information and experiences.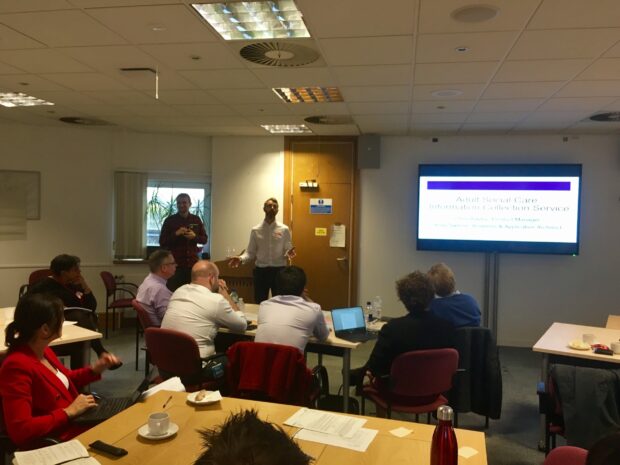 Iain and the Digital team did a stellar job of organising the day and ensuring that the first topic was broad enough to engage as many people as possible, and there are clearly more useful days to follow off of the back of this event; topics such as GDPR, data security; data visualisation were all mentioned as spin offs from just this topic alone.
Some days at the office are inevitably shaped with me writing papers and working through governance, however, there are some days where a few individual great opportunities come together. The data sharing day, was for me one of those days.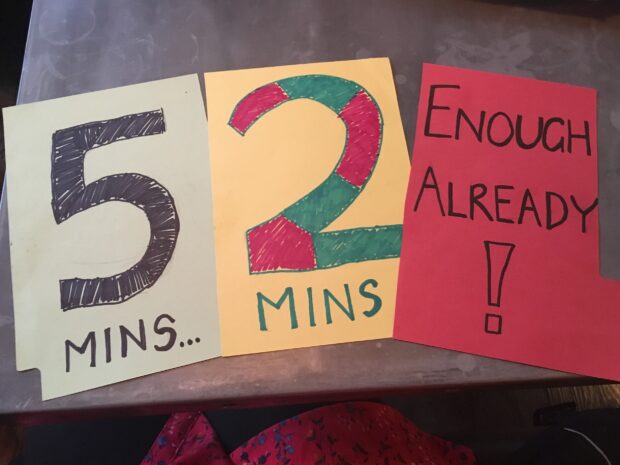 It was a really great example of all the best bits of what is being done in government spaces right now – creating user focussed outcomes that benefit citizens and society.
Let's keep sharing data…