On my consultancy and training travels around the UK I get to learn so much from other people. Plus, there are comms lessons all around us if we look closely enough. And so, I thought I would begin sharing these lessons more regularly via the somewhat obvious blog post title of 'Things I learned this week' 😊
I hope you enjoy volume 11
by Darren Caveney
1. The Talking Comms Pod – a joyous thing
All jobs have pros and cons don't they. One of my biggest pros as a one-man band is that so long as I earn enough to feed the kids I am able to dedicate some time to some not for profit projects which I enjoy, learn from and which hopefully give a little back to the community I am lucky to be a part of. Comms Unplugged and the UnAwards both fall into that category. And so does the Talking Comms Pod.
Now Adrian Stirrup is the brains behind this and does all the hard work,  and I'm like the older than average apprentice. But it's such fun and Ade is a joy to work with.
It the latest edition – which you may have missed if you've been away in August – we put out the call to come visit comms teams to spend some time with you to learn about your world and grab some audio for the podcast in the process. So far we've had offers from Worcester, Bournemouth, Poole, North Lincolnshire and Derbyshire. Cool. We're looking forward to that.
You can listen to the latest edition here.
My learning?
Maybe there's a chance of getting my comms2point0 branded campervan after all…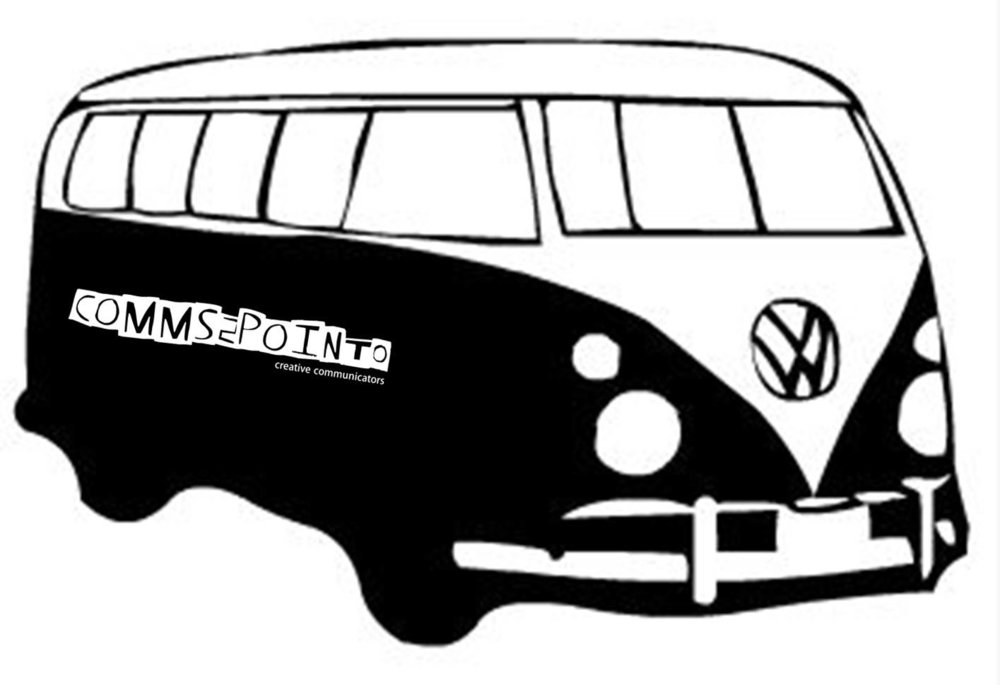 2. Holidays, cricket and plugging in
I've just got back from a trip to beautiful Dorset with the kids. It really is one of my favourite places in the UK. We hit the beach and on a rare cooler day I even managed to get them to walk to the top of the 417 feet high Colmers Hill. What a view from the top – it's a must if you're ever that way.
As always when I have an actual holiday I aim to go offline. I've become pretty good at it over the past couple of years. There is a definite skill involved.
But this time I failed. Why? Ben Stokes and the quite remarkable Headingley test which England (well, mostly Ben Stokes) managed to snatch from the clutches of certain defeat.
I lay on the beach listening to BBC Test Match Special panicking each time my mobile phone signal dropped and I lost the commentary.
The kids wondered what an earth I was up to.
My learning?
It's great to unplug. But sometimes you really do have to be online.
3. Time to fly your flag AND a date for your diary
Can you believe we're almost in September? Well that means one thing – I'll soon be launching the UnAwards. The sixth annual UnAwards, in fact.
This is the chance to proudly enter your best work into the most accessible industry awards around. It's free and easy to do but do it you must in order to shine a light on your best, most creative, most effective work to gain some recognition for you and your team.
Keep looking here and via @comms2point0 for the very latest updates.
It's not a time to sit back and hope we are recognised and appreciated within organisations. We have to force the issue a little and you never know – an UnAward nomination could do wonders for you and yours internally.
And, finally, a date for your diary: Friday 6 December. That's UnAwards day and the venue is all booked up ready for what has become an important, end of year industry celebration.
Darren Caveney is creator of comms2point0 and owner of creative communicators ltd and you can reach me on darrencaveney@gmail.com
*A BRAND NEW eMag you might like*
In early September I'm launching a brand new comms2point0 eMag which replaces what was the old comms2point0 weekly email and which stopped a while back. Anything else you may still be signed up to is not an official, endorsed comms2point0 email, just so you know.
The new eMag will be bursting with new content, free give-aways, special offers, first dibs on new events and much, much more.  
Sound good? You can sign up to it right here. It will be in your inboxes very soon so look out for the first edition and a special new give-away.
image of Colmers Hill by me.
Original source – comms2point0 free online resource for creative comms people – comms2point0