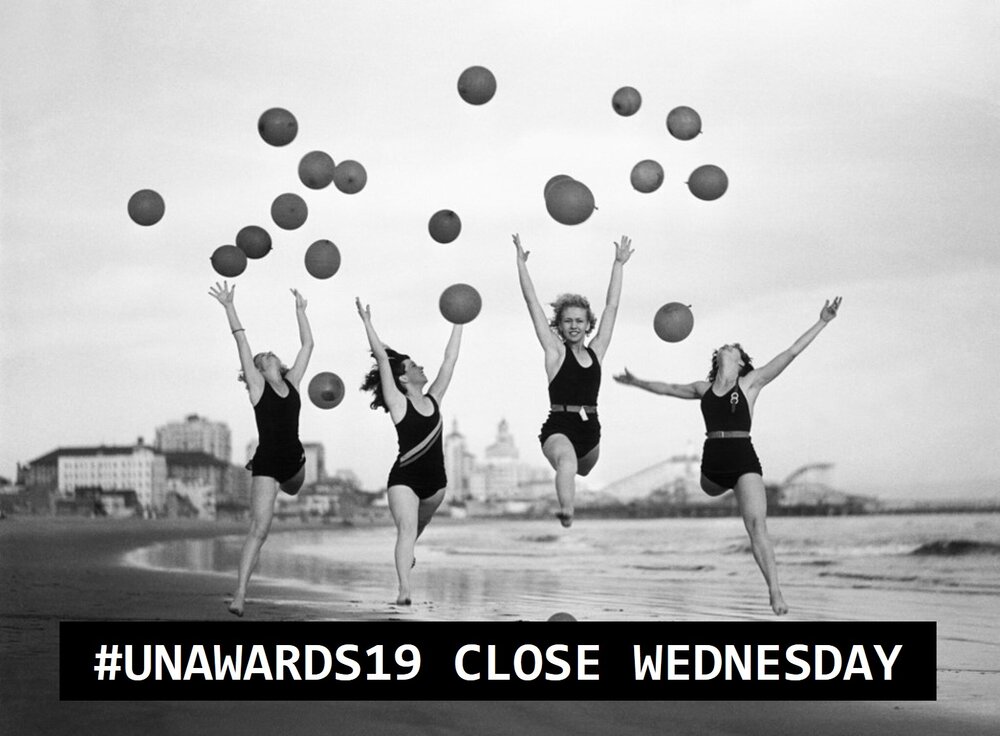 The 6th annual UnAwards close on Wednesday 30 October. So you still have time to enter, get yourself shortlisted. You really, really should enter.
by Darren Caveney
Wow, year six of the UnAwards. They are a personal labour of love.
They have thrown up some brilliant work and given a platform for teams and individuals' work to be celebrated and presented at industry events around the UK. That makes my heart sing and makes the many hours dedicated to making them happen so worthwhile.
But we're too busy to enter…
Team size, budget, skills and resource can impact upon our time and  work.
But you will not be judged on these things.
So if you have a budget of £50 and a team of, well, just you, you can absolutely win an UnAward. Others have so why not you?
Our resources shouldn't – mustn't, even – get in the way of delivering a piece of work, project or campaign which made that real difference.
Proving the difference which comms made is of course key. We are mature enough as an industry to know how to do this well now.
Sound great, huh – but you need to be quick…
The #UnAwards19 close on 30 October at midnight. So block out an hour in your diary to sit somewhere quiet (which for me would be my favourite coffee shop) and give your best work these past 12 months a chance to shine and be celebrated.
New to the UnAwards?
Well there's more here but in a nutshell they are the most accessible and innovative awards in our industry – free to enter, fun to attend and a celebration of our community's achievements.
There are 19 categories, so something for everyone
Even better you can enter the same piece of work into multiple categories to increase your chances of being shortlisted.
Don't just focus on the obvious categories, think too about really important categories such as:
–          Best use of research/evaluation
–          Best use of email
–          Best use of ethical comms behaviour/diversity
–          Best comms team
–          Best crisis comms
–          Best comms pro
–          Crisis comms
–          Lifetime achievement
If you come along to the big day – shortlisted or not – you'll enjoy one of the very best networking events of the year – totally unique.
Oh and you get to watch a classic movie, which always remains a closely guarded secret until the day.
The UnAwards – they keep on giving…
Each year the winners are invited to showcase their winning work at the highly popular UnAwards Winners Masterclass in the new year. Also free to attend.
I know you're really busy but no one else will do this for you…
That other non-important work demand which can stifle – meetings, ad-hoc requests, multiple distractions and the "could you just…" passing trade won't go away. Ever.
But you might have a rather nice UnAward-winning certificate hanging proudly on your office wall. So be a little selfish with your time for once.
Have a good look at the dedicated UnAwards website here and you can grab the simple-to-complete entry form HERE.
Entries close on 30 October at midnight – you can see the full #UnAwards19 timetable HERE.
And remember – the UnAwards deadline is never extended.
I'm looking forward to seeing your brilliant work.
Keep watching @comms2point0 for all the latest news and updates.
Darren Caveney is creator of comms2point0, owner of the creative communicators ltd and organiser of the UnAwards
Original source – comms2point0 free online resource for creative comms people – comms2point0