How's homeschooling been going for you?
Things heated up at my end a few weeks back when the amount of the boy's schoolwork increased. We got access to an email address we could access online through Outlook, we got access to Microsoft Teams, then a Trello board, and then other things. As each subject getting in touch separately with their process we were learning the what, the how and the when as we went along. I started to map it all lightly.
How does the boy find out what work he has been set?
Where and how does he do the work done? (Online: What system? Offline?)
Support: What is the boy needs to talk to his teacher/s abotu the work?
Submission: How is the work sent to the teacher/s?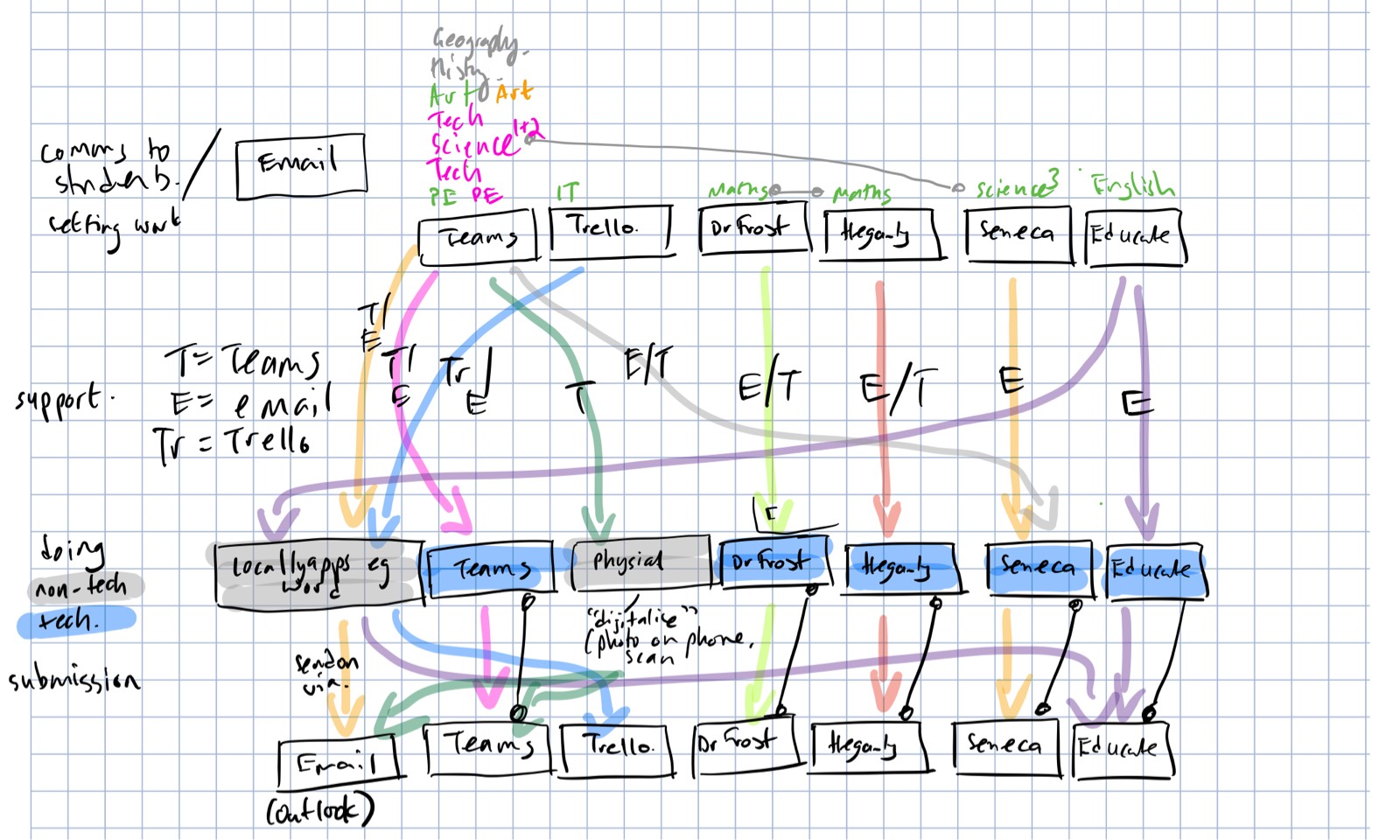 Getting the work and knowing where to look was one thing.
If the boy was at school he would have been in a lesson in a classroom, noted down the details of any work in his journal and planned from that. It wasn't perfect. We always had to check he wasn't leaving it all to the last minute. Where was that sheet he needed to do the work? But there was a system.
That process has moved from a passive collection to a gathering and analysis approach.
To help with this at the start of the week we have a sticky for every subject the boy studies. We look through the systems the lessons use and see what is needed. This means a look at — and that means a look over — the work set. We write onto the stickie:
The subject.
A brief description of the work. Not "work on Trello" but a brisk overview of the work, like "questions about rap".
Any deadline (sometimes there is a time on a day not just a day).
Looking over the work gives us a rough idea of the size of the work. We then put the stickies onto a sheet of A3, with a row for each day of the week. We try to have about three subjects for each day. Anything that is needed beyond the current week to place to the left of the paper, for later. As work is done the boy moves them over to the right of the paper, done, complete with a green tick because he thinks green is a positive colour that shows movement.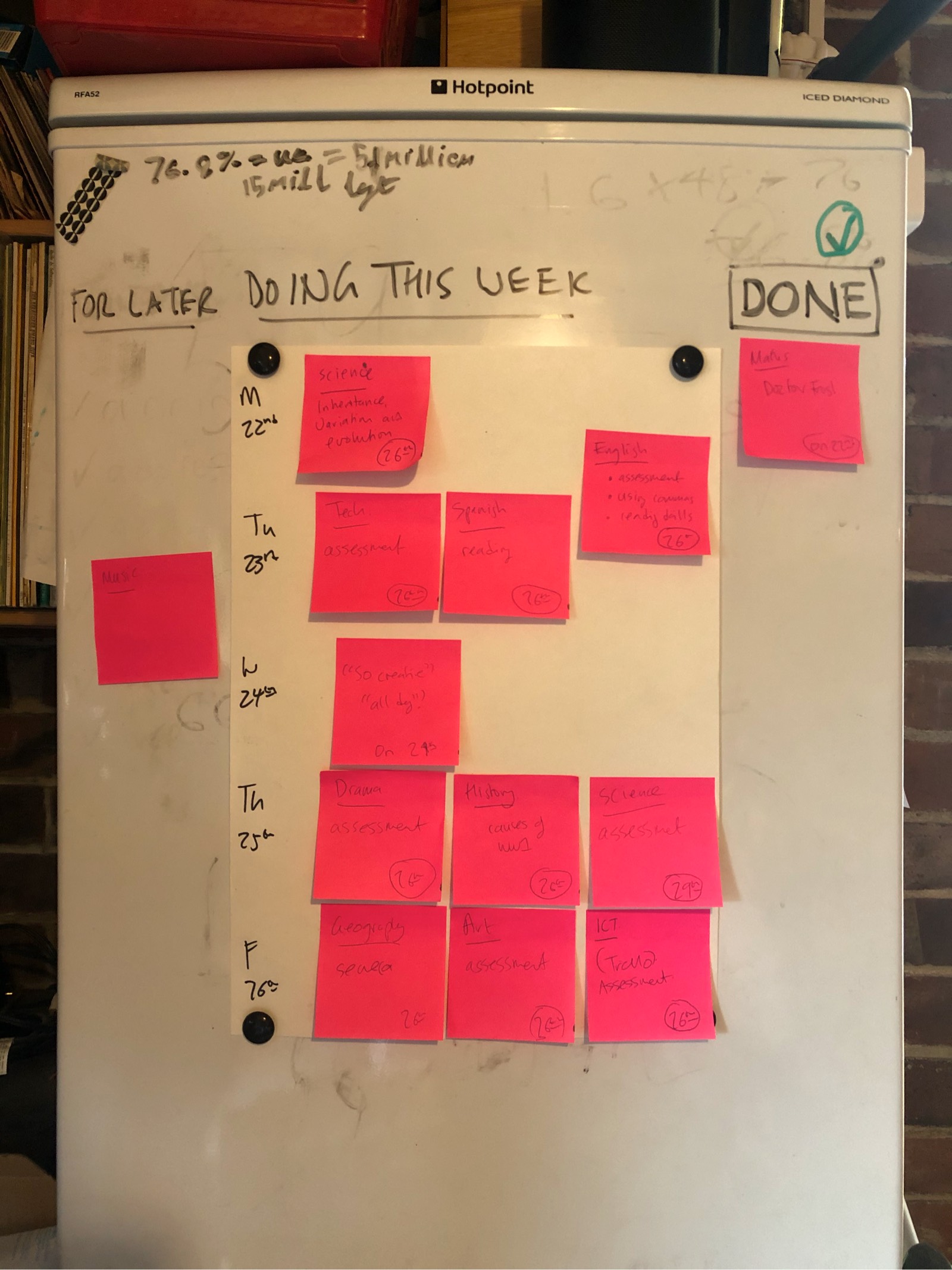 What subjects go where? That is very much down to the boy's choosing, but a contributory factor is spreading about the lessons he likes less so there is no build up of them on any one day.