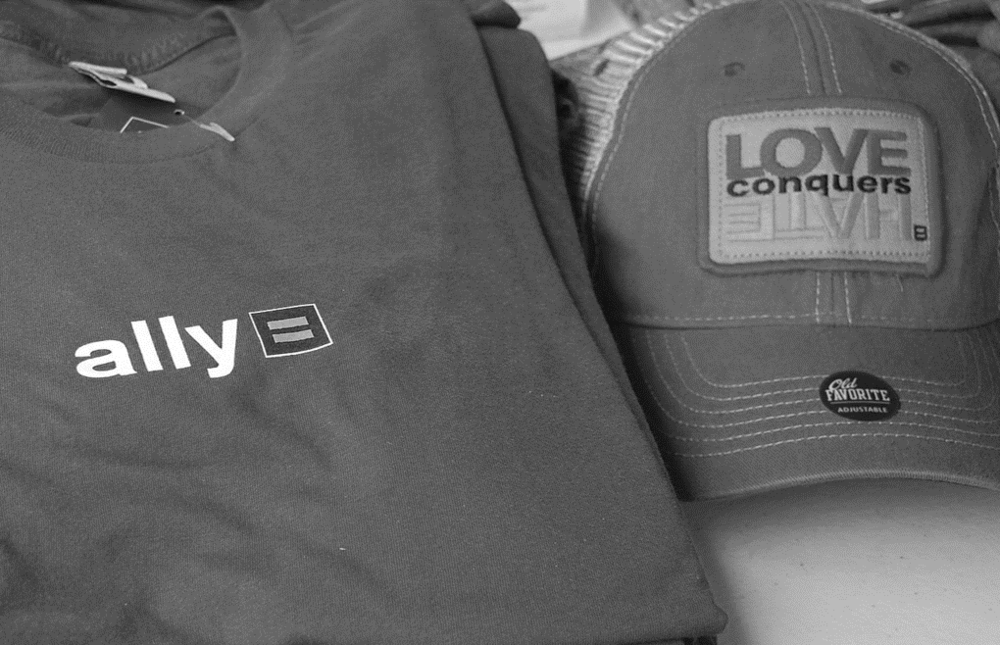 As we experience movements like Reclaim the Streets, #MeToo, Black Lives Matter, and the systemic inequalities exposed by the pandemic, we must ask ourselves how we can step up? What can we do to help make our organisations more diverse, fair and inclusive?
by Nafisa Shafiq
Diverse and inclusive organisations can be both difficult to find and hard to create. If we want to make our organisations truly inclusive, we can effect real change—as an ally. An ally is someone who is not a member of an underrepresented group but actively promotes and seeks inclusion through intentional, positive and conscious efforts for that group.
The victims of oppression and injustice don't need our spasms of passion, but our long obedience in the same direction.
We can all be an ally. A white woman can be an ally to people of colour; cis people can be allies to members of the LGBTQ+ community; men can be allies to women; able-bodied people can be allies to those with different abilities and economically privileged people can be allies to those who are not, and so on.
The conversations of allyship start with the self, with those tough internal monologues.
Allyship is not just about intent. It requires proactive action. It demands that we move from conversation to action. It is a lifelong process of building relationships based on trust, consistency, and accountability with underrepresented individuals and/or groups. It is an opportunity to grow and learn about ourselves while building confidence in others. It is not self-defined – your work must be recognised by individuals you are seeking to ally with; you cannot label yourself as an ally.
Ally is not a noun, it is a verb
Being an ally is not about you, it's about the community you support. It's about shutting up, showing up, educating yourself, and not taking up space with your privilege. It is not about your words, but instead, it is about your actions. To be a true ally, you should:
lift others by advocating,

share growth opportunities with those you are looking to ally with,

understand that venting is not a personal attack,

recognise inequalities and understand the impact of micro-aggressions,

believe underrepresented people's experiences, and

most importantly – listen, support, self-reflect & change.
I always wondered, "Why somebody doesn't do something about that?" then I realised, I was somebody.
Allyship is not about a slogan or a hashtag
It is a conscious effort to step above performative activism. It is an ongoing investment of time in supporting others, holding ourselves accountable when we make mistakes, apologising (genuinely!) and being prepared to look at our approach and re-work it as the needs of those we seek to be allies with changes.
How can we nurture more inclusive organisations?
Become a sponsor – Champion individuals from underrepresented groups and support their career growth. Being a sponsor is different from being a mentor; sponsoring is being actively involved in aiding someone's career progression, mentoring is providing advice.

Call out inappropriate behaviour – If you're in a place of privilege, you are often in a better position to call out unacceptable behaviour. There are many reasons why underrepresented people may not raise issues; They may be tired, they may be uncomfortable or they may feel as though they will risk professional relationships.

Involve all your employees – Don't just assign this task to underrepresented people. Embrace diversity and inclusion at all levels (FYI – it's good for business).

Use inclusive language – Be aware of gendered terms, and use language which embraces everyone. For example, use "partner" instead of gendered terms like "husband/wife" to be more inclusive of those in the LGBTQ+ community.

Trying different recruitment methods – To attract and retain different kinds of people, use different recruitment methods. Partner with those who actively push for equality, be present at conferences, reach out to underrepresented people for feedback on where they would look for roles, and listen to the people you are trying to reach.

Recognise your privilege and use it to amplify underrepresented voices – This can be daunting and uncomfortable. Try to understand how the systematic and societal issues you have benefitted from can help amplify the voices and stories of those you are looking to ally with.

Follow different people and listen to them – Understand their challenges and cross-examine your biases after learning from different voices.
We all have a voice, we just have to decide how we want to use it.
Effective allyship needs to come from all levels of an organisation
Becoming and remaining an ally can be a unique and challenging journey. It is a role we must all play, even if our unconscious minds sometimes oppose it. Ultimately, by challenging our biases, we can all benefit from the common good that greater inclusion brings.
Nafisa Shafiq is a UK–based Higher Education Communications Manager. You can read her blog here and say hello on Twitter at @NafisaShafiq
*Sign up for the comms2point0 eMag*
The comms2point0 eMag features exclusive new content, free give-aways, special offers, first dibs on new events and much, much more.
Sound good? Join over 2.5k other comms people who have subscribed. You can sign up to it right here.
Original source – comms2point0 free online resource for creative comms people – comms2point0