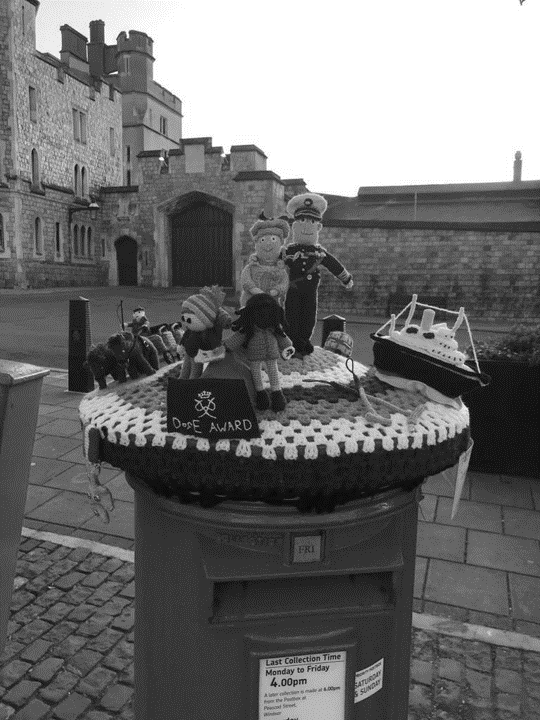 I always tell applicants at interview that working in my team is like no other council. And that was certainly true in the last ten days.
by Louisa Dean
I'm Head of Communications at the Royal Borough of Windsor & Maidenhead, and last Friday the colour drained from my face when the news was announced that HRH The Duke of Edinburgh had died.
I'd spent years planning and practising what we would do, and how it would work, but until the announcement is made you don't really know what will happen for sure.
As communications professionals, you probably know we had an overall plan of action so I've decided it would be more interesting for you if I talk about what I did and share a few behind the scenes insights and lessons.
The first few hours…
The first few hours were a blur picking up the plan and following it: Emails out to councillors, social media banners changed, and messages of condolences issued. I also got my team and the wider team I use for events like this – our tourism, museum, libraries, and town centre manager colleagues – into a meeting. I shouldn't be amazed as they are all fantastic, but they were all on that call and all implemented their individual plans.
Saturday morning
I think Saturday morning is when it hit me. The sheer enormity of what I was going to lead during the next week, the meetings I would be in, the expectations on me and the pressure on my shoulders. I knew I had a good team around me as we had already delivered similar scale events such as the weddings of the Duke and Duchess of Sussex and Princess Eugenie and Jack Brooksbank. But you never get away from the pressure on your shoulders and that didn't ease until I got home on the Saturday after the funeral.
The big day
I also manage the beautiful Grade 1 listed building, The Guildhall in Windsor. We had two weddings on Saturday. We've had a tough time with COVID-19 and one of our brides had postponed six times. There was no way a few road closures were going to get in her way this time! We handed over both bridal party registration numbers to the police, and both brides got through and got to their wedding. The cheer in event control when they knew they had made it in made me a little bit tearful.
Strange goings on in the night
Every morning we received a monitoring update to find out if any issues had arisen overnight – I can tell you it all went well except for the animal activity. We had badgers, foxes and cats who were regularly visiting the town and making our stewards jump!
The right message at the right time
We had to mindful that we were still in a pandemic, so we had to demonstrate this in our communication messages. Our plans included COVID and non-COVID versions, so we had a lot of messaging pre-prepared. However, we do take the lead from the Cabinet Office and the Royal Household and there was clear messaging about not visiting Windsor and not leaving flowers. We did adapt our messaging to share what people could do, though, and it was really important that it wasn't just 'you can't do this' messaging and tone of voice.
We encouraged people to leave messages of condolence online and donate to one of the Duke's charities rather than leaving flowers. These messages worked as we saw fewer people leaving floral tributes and fewer people coming to Windsor than would have been expected.
Tiredness!
I'm sure you've all been tired from working from home and having to really concentrate in team meetings, but that week was far worse. One day I had eight meetings and I really had to concentrate in all of them to make sure I heard the tidal wave of information I needed to report back. By Monday, I had sorted the rota so reduced the number of meetings I was in to free up some time to do the actual work.
Team work
I really have the best team. A large proportion of them had not worked at the two previous weddings, and one of them had only been in the team for a week! But they all attended the meetings, they all did their bit, they all made me laugh, and on Saturday they made me cry with pride. They all sent me photos of where they were, some of them had never met each other in real life – it has just been via teams. Some don't work in the corporate comms team but are there any time you need them. I was just so proud of them all.
Partnership working
After my own ace team, the most important thing in any event or crisis is partnership working. It was at the weddings and it was at this event. I'm lucky that I have strong working relationships in the Thames Valley having worked in the region for all of my career. There are still lessons to be learnt, of course, but one lesson, make sure you have your police counterparts' mobile number in your phone.
Local government communications really is the most diverse comms job there is. And once again we stepped up when called upon.
Louisa Dean is the head of communications at the Royal Borough of Windsor and Maidenhead. You can say hello on Twitter at @LouisaDean23
*Sign up for the comms2point0 eMag*
The comms2point0 eMag features exclusive new content, free give-aways, special offers, first dibs on new events and much, much more.
Sound good? Join over 2.6k other comms people who have subscribed. You can sign up to it right here, and connect on LinkedIn.
Image via Louisa
Original source – comms2point0 free online resource for creative comms people – comms2point0