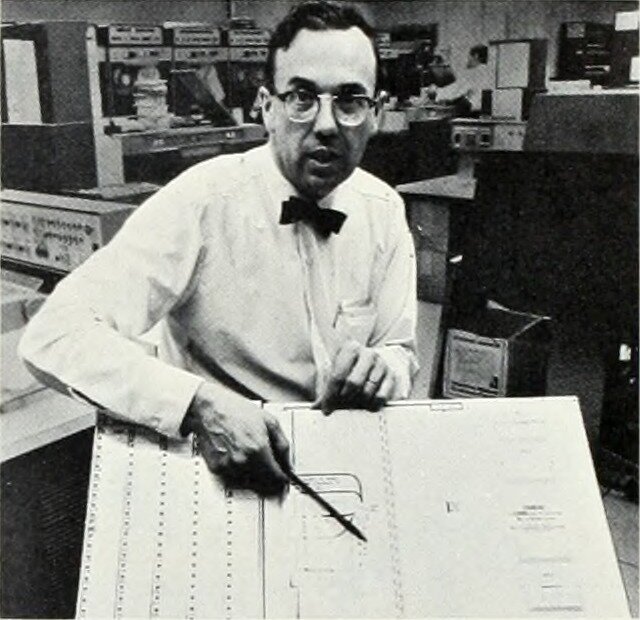 Data. Being a nerd. Keeping notes. It can all help you craft effective communications plans and campaigns.
by Will Mapplebeck
I love my 'nerd book'. It's a blue Rhodia notebook that I use for special occasions. It's full of quotes, numbers and facts (always in black ink and best handwriting) I come across at work or when reading.
I dream of the day I'll pull out my notebook and win an argument with a killer fact. That hasn't happened yet, but you never know.
Selected highlights from my 'book of wonk' include:
UK National Debt is now about £2 Trillion.

The percentage of the UK population over 65 is 17pc (When questioned, most people guess it at around 37pc).

97pc of money has no physical form.

The UK Unemployment rate reached a staggering 12pc in the mid 1980s (today it is around 5pc).

China was the biggest economy in the world in the early 1800s.
I wrote these and dozens of other facts down because they struck me as interesting. They give me an idea of the daunting scale of policy challenges, a little historical context and often an idea of the improvements and progress made.
I'm a communications person who once, long ago, worked as a journalist. But I'm still guilty of thinking only in terms of headlines. I used to think of myself as the 'ideas person', rarely dirtying myself with the detail. The numbers, I told myself when working for a city council, were just for the authority's ever decreasing band of policy people. After all, comms people aren't wonks – we do the 'vision thing'.
But the trouble with that approach is that as my career progressed, the stuff I communicated got a lot more complicated. Take climate change and net zero which I'm doing a lot of work on at the minute ahead of COP 26 in Glasgow later this year.
Climate change is rooted in science and is therefore a hideously complex topic. On top of that it is riven with its own internecine disputes between politicians and policy makers. Add to that again there are multiple actors with competing interests including global corporations, a whole load of international sensitivities and rafts of new technology from battery to next generation nuclear to understand the basics of.
Did you know that the US needs to build or import 300m electric vehicles to abandon internal combustion engines by 2050? Or that 70pc of carbon emissions are generated in urban areas?
Did you know that while China has made massive strides in terms of renewables, it remains the world's biggest consumer of coal by a 450pc margin?
Big numbers, big challenges and all in my nerd book.
So my point is that if you're going to communicate well, you have to know not just the basics but the killer facts beneath. You have to get your hands on the reports – exec summaries save a lot of time – and read behind the headlines to grasp the scale of the problem and the issues your organisation and others are grappling with.
Ultimately as communicators we strive for simple, accessible messaging. A clear narrative that we can all gather around.
But without understanding and researching some of the detail you will get nowhere and you'll likely run into difficulties later on.
Stick to your accessible principles in terms of output, but remember the importance of data in helping to craft the materials that will help your organisation reach its aims and objectives. Get yourself a nerd book and fill it full of lovely and surprising stats. You won't regret it.
Will Mapplebeck is communications and public affairs manager at Core Cities UK. Follow him on Twitter @wimapp
*Sign up for the comms2point0 eMag*
The comms2point0 eMag features exclusive new content, free give-aways, special offers, first dibs on new events and much, much more.
Sound good? Join over 2.7k other comms people who have subscribed. You can sign up to it right here.
Image via Internet Archive Book Images
Original source – comms2point0 free online resource for creative comms people – comms2point0