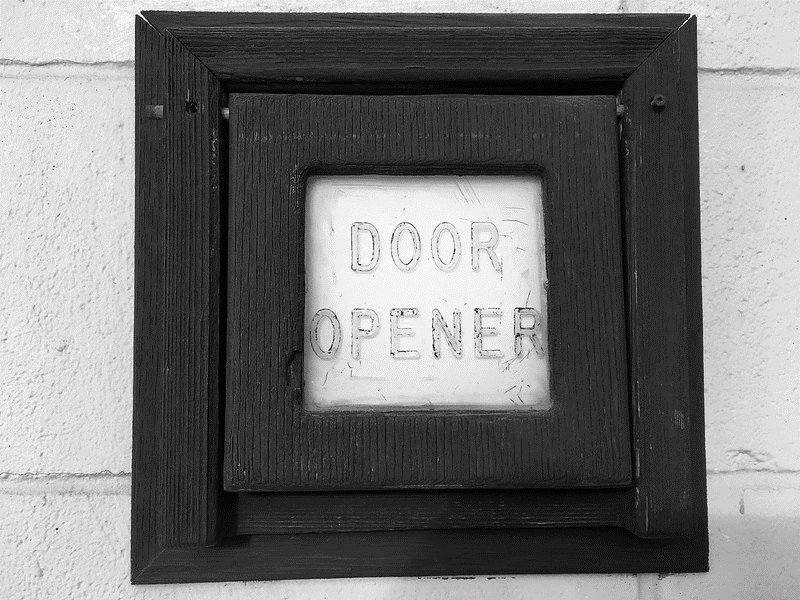 There's a spectrum of different views amongst communications professionals in all sectors about what the role of communications and engagement is – that's a fact. This new case study from the NHS shines a light on the importance of openness and transparency.
by Laura Skaife-Knight
In my now almost 20 years working in the NHS and 18 years working in a range of Communications and Engagement roles in some of the biggest acute teaching hospitals in the country – I have always held a very clear view on this – which is that it is our role is to be open and honest with our patients, their families and staff and consistently so.
And I can honestly demonstrate staying true to this philosophy – with many examples to cite from my career to date – including:
Being the first hospital to routinely post 'negative feedback' on social media to demonstrate an organisation committed to listening, learning and continuous improvement

Being the first Trust in the country to publish all cancelled operations figures (on and prior to the day) when we discovered a significant problem with cancelled operations, and the hidden problem not publishing 'prior to the date cancellations' was causing

Opening doors and shining a light on the reality of the challenges faced by the NHS – with the first through the night broadcast by Sky News re: 24-hours in A&E and Series 3 of the award-winning BBC 2 Hospital documentary during the busiest winter on record at the time (of course since every winter has presented unprecedented challenges)
Being open and transparent isn't about picking and choosing – it's about consistently doing what is right for patients, their families and staff – as difficult and unpalatable as some of these moments may be for us all. It's our job to hold the mirror up, to be the conscience of the organisation and to make sure the decisions Boards make are those that are right for patients and their families – and being open and transparent is right of the front of this queue for me. I have been incredibly fortunate that the organisations I have chosen to work for have held the same belief and had openness and honesty in their DNAs and culture. Quite frankly, if they didn't – they are organisations I wouldn't wish to be part of.
I am so proud of the four-month long 'duty of candour' exercise we have just concluded at my current Trust – The Queen Elizabeth Hospital King's Lynn NHS Foundation Trust (QEH) – which involved contacting every patient who likely contracted COVID in our care or the next-of-kin of those who died – to let them know about this, to apologise and to create space and time for their many questions to be answered.
We were one of the first Trusts to complete such an exercise and importantly publish our learning and how we will be taking it forward – and this demonstrated care, thoughtfulness, maturity and bravery. The purpose of this blog is to share my own honest reflections and learning from this exercise – which are transferable lessons for communications professionals. It wasn't plain sailing…. And inevitably there was learning to take and things we would do differently if we were to do this all over again. I'm a big fan of debriefs, reflection and lessons learned – else we run the risk of repeating mistakes time after time – rather than improving, continuously, with each experience.
The background
Between 1 March 2020 and 28 February 2021, 1,761 patients tested positive for COVID-19 at our hospital. 389 of these patients regrettably either definitely or probably contracted the virus while in our care, and sadly 151 of these patients died at QEH. The remaining patients were discharged from our care.
The Trust made contact with 389 patients between April and July 2021, who definitely or likely contracted COVID-19 while in our care, or the next-of-kin of those who sadly died after contracting COVID-19 to apologise. We personally met patients and families many to describe what happened in more detail and answer questions.  The report was published early October 2021 and was shared with the patients and families of those who definitely or likely contracted COVID-19 while at QEH and more widely with commissioners, wider stakeholders, and members of the public on our website.   And of course we discussed the report and its findings and learnings at our public Board meeting too, and properly so.
The main learning points for us to come from this exercise and from COVID-19 organisationally were loud and clear – notably:
Communication must be further strengthened between patients, their loved ones and those delivering care

The management of infection control needs to be everybody's business – with PPE, distancing and other safety requirements still necessary to prevent the spread of the virus

The Trust has more work to do to ensure patients receive care on the ward that best meets their individual needs first time more often – preventing multiple and unnecessary ward moves which results in a poor patient experience and all too often leads to a breakdown in communication between the hospital, patients and their families

The continued use of digital and technology (including tablets and smartphones) to facilitate virtual visiting for patients in our care to help with communication between patients and their families and loved ones, including for families living some distance away.

The environment also needs careful consideration to ensure access to side rooms is a priority in any future work we do to modernise our hospital, including ward reconfigurations, which we will be cognisant of in the months and years to come as we upgrade our ageing estate and lobby to bring a new hospital to King's Lynn and West Norfolk
Another important as aspect of this exercise was the therapy and closure making these calls brought to many of our staff who worked on red (COVID) wards during the pandemic. With hospital visiting restricted, many never got to say their final goodbyes to their loved ones, with our staff (mostly our nurses) taking on the role of mum, dad, sister, brother and partner in addition to their responsibility as a clinician – and the emotional burden of this responsibility shouldn't be under-estimated when it comes the health and wellbeing support our staff need in the world we now live in.
The execution
We split the exercise into multiple phases: (1) Preparing and planning (2) phase 1 communications with patients and their families (calls, letters and follow-ups) (3) space and time for calls, a meetings and support (4) capturing the learning (5) developing the report (6) a publication and implementation plan (7) phase 2 of communications with patients and their families (8) debrief.
The complexity of this exercise included the fact there were already ongoing complaints from a number of patients and families where we regrettably fell short, there were query legal cases under discussion and of course beyond the 389 patients and next of kin we contacted, many patients and next of kin had the perception they too had contracted COVID in our care. So the exercise was much bigger in reality than the 389 patients/families we made contact with.
My top tips and learning
A multi-disciplinary team to lead this exercise was essential (a mix of project managers, clinical staff to make the calls and answer questions, patient experience team, comms, legal team, medical records and clinical psychology and chaplaincy)

Every single word matters – whether in letters or when making calls – take the time to make sure you get this right

When preparing for an exercise such as this- put yourself into others' shows – asking how you would you feel if this was you or your loved one receiving the phone call or letter

Take time to get a helpline set up, practice scripts, test algorithms (has absolutely everything been thought through)

Plan, plan, plan – remembering there is a patient or next of kin at the end of every letter and phone call, attention to detail has never been so important

Test the written materials, scripts for calls and plans and be forensic with this – we involved our patients and Governors and this was time well spent

Invest resource to do this properly – it can't be done on top of a day job – it needs dedicated time and resource (in our case over a 4 month period)

Get buy-in and sign off from the Board of Directors and relevant Sub Committee

Apologise at the earliest opportunity when you fall short – we made a number of mistakes during this exercise from which we will learn – say sorry early and agree next steps with these patients and their families

Clinical Psychology support was provided to staff making the calls and patients and their families and a daily debrief with staff support took place every day during this exercise – never forgetting the emotional impact and toll on everyone involved

Be brave enough to keep the comms and the report simple and fit for public consumption – lots of the science beyond COVID can be baffling – keep it short and factual and in easy to understand language

As obvious as this sounds – once the report goes live – as important as the comms work to date, is sharing and monitoring resulting media coverage and sharing this and ensuring you invest as much energy and resource in the follow-up and final comm exercise as you did the first one ie a helpline for patients and families to call 24/7

Personal and human touch matters – our CEO personally signed every single letter that left our organisation to patients and their families/next of kin
The final few paragraphs from our 'Learning from COVID-19 pandemic' report sums up our learning beautifully:
"One of the biggest lessons we've learned from COVID-19 is that when the community is working together and indeed when 'Team QEH' pulls together, we are capable of doing amazing things.

Throughout the pandemic, we have digitised our hospital at pace and embraced the use of technology. Service delivery has changed rapidly, staff have worked differently and more flexibly, and have gone above and beyond to care for our patients and to maximise safety. Decision-making has been speeded up and doing what is right for our patients, their families and staff has always guided our decision-making, even in the most difficult of circumstances.

However, the human element of this has been expressed through words such as loneliness, isolation, solitude, fear, courage, commitment, and comradery, and we recognise that throughout everything, nothing can replace the gentle touch of a human, or the kind words offered to an individual in their time of need. Our learning from COVID-19 is even richer having completed the Duty of Candour exercise over a four-month period. This learning will stay with us for our lifetimes, and at QEH we are absolutely determined to reflect and learn, and to make and embed the necessary changes in memory of all those who have had their lives changed forever. Our patients, their families and our staff deserve nothing less."
The 'Learning from COVID-19 Pandemic' report can be read here
And you can read the resulting coverage here and here.
Laura Skaife-Knight is Deputy CEO at The Queen Elizabeth Hospital King's Lynn NHS Foundation Trust. You can say hello on Twitter at @Laura_Skaife
*Sign up for the comms2point0 eMag*
The comms2point0 eMag features exclusive new content, free give-aways, special offers, first dibs on new events and much, much more.
Sound good? Join over 3k other comms people who have subscribed. You can sign up to it right here.
Image by Alan Levine