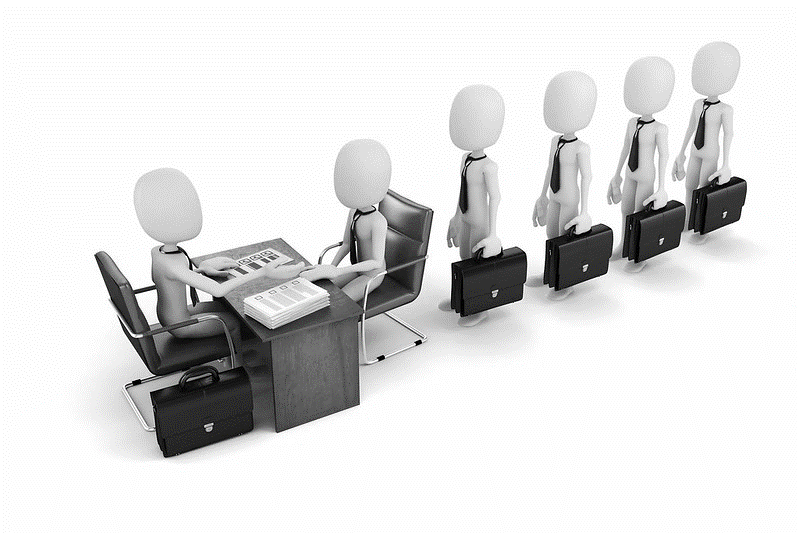 So many people have negative experiences of the job recruitment process. Here's a new case study on how to build on those experiences and put in place interview and feedback standards which sets bar for many others to aim for.
by Jill Spurr
Last August, in a fit of pique, I wrote "We regret to inform you…" It had been brewing for some time, as I navigated the recruitment process while I was redundant. If its TL:DR, my records showed that 40% of all my job applications had been ghosted, mostly at first application, but the one that tipped me over the edge was ghosting after a first interview. I channelled my feelings into a blog that resonated with so many, reminding recruiters that the process should reflect their values and support their reputation rather than have the opposite impact.  
My darling Mum had a saying for every occasion, and one of her favourites was "what's meant for you doesn't pass you by", and I'm now in a position I love, working in the support sector and building a new Communications function.
However, my exploits of 2021 still stay with me, and as a result I'm a passionate advocate for improving the candidate experience during recruitment. So, when the time came to advertise for a Communications Officer, I knew I had to put my morals where my mouth is.
At Affinity Trust, we use recruitment software by Talentlink, which allows you to include feedback for every rejection. It was a real bonus, and for all the applications that were obviously not suitable, I made time to provide personalised feedback. I tried to highlight the good points of their application and offer something they could work on – most of them were people who thought that Communications Officer simply meant "good at communicating", or others who were looking to move into the sector, whereas the role I was offering really needed a level of experience.
Some of them really hit me in the feels – they resonated with me more than I was expecting. When it comes down to it, we are all just looking for a job where we can be happy.
The response to the advert was really, really positive, and in fact I ended up with three tranches of applications: people who had no or little relevant experience; people who had exciting qualifications or side experience but were not in a similar role and a healthy pool of people who had robust, relevant and recent experience.
There was one other aspect to this: timescale. For personal reasons, I was taking leave that could not be moved or deferred, but also needed to secure the appointment. So, there's my first big takeaway: allow plenty of time. If you aren't going to be available, set closing date for your return. In retrospect, I could have closed the advert sooner, but it's hard to predict what kind of response you will get when you first set out and I really didn't expect it to be so good.
With 12 really good CVs in my top pool, reducing those to a realistic number for interview was going to be a challenge. I didn't want to do it on an arbitrary measure, like 'must have experience of not-for-profit sector' and miss out on someone who could bring rich experience to the organisation and my growing team. I look at recruitment as finding the Jill-shaped gap (as a candidate – I'm not looking for a clone!), but it's important to remember that this is not a gap like a missing jigsaw piece, looking for who is already a tight fit for that exact hole. It's more like a gap in an herbaceous border – who can I plant in the space between me and other members of Affinity Trust's Development and Innovation team that will bloom and grow so that our garden is something others will admire and even covet or copy?
Instead, I pinched an idea from the wonderfully creative BCP. Last year, a friend was applying for a role with the Comms team there and approached me for some coaching. In the first instance, they were asked to complete an exercise overnight, with the ones providing the best response securing an interview, an idea I really liked. I'd prepared an exercise for interview day but supervising that via Teams reduced my available time, so sending it out as initial selection increased the number of people we would be able to interview.   
Exercises are another thing that I have strong feelings about. They need to be enough to give insight to the skills and understanding of the candidate, appropriate to the level of the vacancy, relevant to the role, but not so much that it becomes the Comms equivalent of an unpaid trial shift. As a candidate, I've been asked to do everything from a video, a press release and tweets, respond to negative social media… to a full communications plan (disclaimer: no more than 5 pages) and a desktop reputation risk scenario for an organisation I had no experience of with 5 role-playing employees adding to the mix.
The exercise I created was on a strict 45-minute time limit (5 mins reading time, plus 40 for the response) which shouldn't impact unduly on anyone's time. I had written out two scenarios and asked candidates to pick one and capture their thoughts for a campaign based on the information, including at least one hashtag and a proposed post. I was looking for thought process, whether they ignored extraneous detail, picked the obvious hashtags or showed originality. The email explained what we were looking for, including timekeeping and integrity (candidates were asked to provide start and finish time), and what we were not looking for (a full comms plan, whether 5 pages or not!).
Unexpected as this approach was, we still had an excellent result and the responses we got in were really interesting. I would certainly use this technique as a filter in the future, but probably make sure the recruitment ad mentions this approach. Although giving that level of advance notice removes the element of asking a Comms officer to deliver under pressure – so often the context we work in, so I wouldn't dismiss the approach. Crisis rarely happens in the 9-5. Either way, I think we gained as much if not more from 45 minutes of practical work as we would from asking questions at first interview.
With Teams interviews, it's harder in the digital space to do the settling in small talk (how was your journey? Would you like a tea or coffee?). Two points I made up front was that my colleague and I both wanted candidates to have a positive experience at interview and asked if there was anything they needed from us to make that happen. I also mentioned that I am a slow note taker (no lie) and to not feel the need to fill any pregnant pauses, although this is something I say face to face too!
I provided constructive feedback for the unsuccessful interviewees, although they were not obligated to take it – Recruitment admin gave them the option to take it up, and indeed there was a mixed response. I can relate to that – in the past I've felt there was little to be gained from feedback following some interviews, although I always self-reflect. Conversely, I've asked for feedback and received something quite woolly that left me feeling none the wiser.
I stand by my advice in my original blog: when giving feedback, try to offer something someone could do differently next time that would change the outcome. However, it now comes with a disclaimer. I had to turn away a number of talented people that, on paper at least, could have filled my role, but there were simply too many candidates to give people the chance that I would really have liked to. That is the one thing that is beyond both candidate and recruiter's control. Often, recruitment is a numbers game, and no matter how good your application is, there are simply too many people that are better suited to that gap in the herbaceous border. Rejection chips away at confidence, so be kind and be human when you let them go.
In the end, we had a standout candidate that I am excited to be bringing into my team in May. But for me, personally, the biggest result was the feedback offered to us from an unsuccessful candidate: that their experience had been encouraging and constructive and had gone some way to restoring their confidence. While my team wasn't the right fit, I have no doubt that there is a Comms garden somewhere with just the space for that person to bloom and grow, that will be all the richer for their inclusion.
Jill Spurr is head of communications and marketing at Affinity Trust. You can say hello on Twitter at @dreamworkbc
*Sign up for the comms2point0 eMag*
The comms2point0 eMag features exclusive new content, free give-aways, special offers, first dibs on new events and much, much more.
Sound good? Join over 3k other comms people who have subscribed. You can sign up to it right here.